Andy's Pet Shop * 51 Notre Dame Ave San Jose 95113 * (408) 297-0840
Open Daily 10 a.m. to 8 p.m.
Mission Statement
Every pet deserves a good life. We make that happen by adopting out homeless pets, selling quality products, and educating human caretakers. We want to be successful with pet adoptions, so that other pet shops follow our lead and convert to 100% rescued pets.
Pet Adoption Center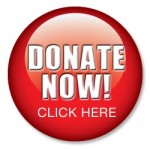 Pledge today to support the Pet Adoption Center for 6 months, and you will:
launch a non-profit pet adoption center
save lives for hundreds of pets (and thousands in future)
keep a San Jose landmark neon sign in downtown
What are you waiting for? Send email to donate@andyspetshop.com or call the store at (408) 297-0840 with your contact information and the amount you are pledging for the next six months.
Want to make a one-time donation? Sure! We need help today to pay the PG&E, water, and food bills for homeless pets. Hit that big "donate now!" button.
Is this the end?
Since 1950, Andy's Pet Shop has been a San Jose landmark. Since December 2007, Andy's Pet Shop has been a different sort of landmark; the world's first pet shop with 100% rescued pets of all types. Everything from Abyssinian Guinea Pigs to Zebra Danio fish; Amazon Parrots to Yorkshire Terrier dogs; all reptiles, small mammals, birds, cats, and dogs have come from shelters or non-profit rescue groups. Thousands of homeless pets have found a new life via the Pet Adoption Center at Andy's.
Donations have fallen well short of Adoption Center expenses. The owners, Eric and Lissa, can no longer afford the Adoption Center costs and can't pay the rent.
Or a new beginning?
The Adoption Center will be a 501(c)3 non-profit corporation with a board of directors. The Adoption Center would work with non-profit rescue groups to get pets adopted, organize volunteers to care for pets in the center, host adoption fairs, provide pet owner training and educational classes. Andy's Pet Shop would continue in the same building as a for-profit business selling pet supplies for the next six months. At the end of that time, we'll choose to continue as separate businesses or to transfer the pet supplies business to the 501(c)3 non-profit.
To get the non-profit off the ground (and pay the overdue rent),we need an immediate donations and commitments of $6k per month for at least six months. The Adoption Center would also prepare to be self-sufficient at the end of the funding period by getting pledges from other donors, holding fundraisers, applying for grants, etc. A helping hand right now will accomplish so much for so many homeless pets this year and in the future. We can spread the concept of  adoption for all pets rather than continually breeding more and euthanizing the excess and unwanted at shelters.
Spread the word, someone out there can help. There is very little time left.
Donate today, or contact us if you can make a monthly pledge for six months. Call (408) 297-0840 or send email to donate@andyspetshop.com.
Why shop at Andy's?
Andy's Pet Shop helps you by providing quality advice and products for your pets. We help pets with an adoption center stocked 100% with pets rescued, homeless, or unwanted. Our goal is finding the right homes for the pets, and the right pet for your home.
It's a myth that prices are higher at independent stores. Small stores don't have the overhead of middle management, pushy advertising campaigns, and payouts to stockholders. If only we had a dollar for every time someone said, "I just bought that product at BigBoxPetStore and paid more". Don't assume, shop and compare.
Value for your money is what you want, not necessarily the lowest price. That's where our independent product testing and experience helps. Many products just don't work as claimed. Cheap products often cost more in the long run. For example, if you buy cheap grocery store cat litter, but have to use twice as much as our recommended litter, you paid too much. If you feed cheap dog food, you'll have to feed more to get barely adequate nutrition, and you'll have more poop to pickup, more shedding fur, and probably more vet bills.
Many excellent pet products are not available to the big chain stores. You'll find more "made in America" products at Andy's, as well as products we've tested on the store pets and our own pets at home.
The larger facility at 51 Notre Dame Ave 95113 has more space for products and homeless pets and offers free customer parking and easy highway access. For your convenience, hours are 10 a.m. to 8 p.m. daily. Call us at (408) 297-0840.

---